These are the important settings when you navigate to Admin > Customize > Theme Settings > Site Layout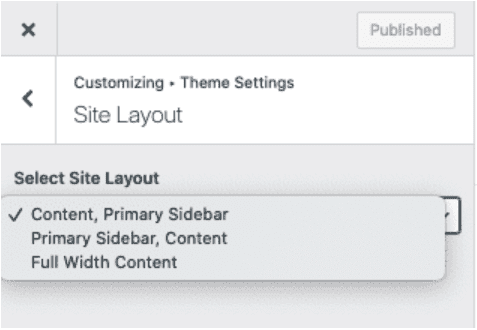 The only Site Layout we recommend and support is the Content, Primary Sidebar layout. No other layout is necessary for running a successful food blog and toying around with layouts provides no benefits.
Genesis offers other layouts but the use of these is entirely at your own risk. We recommend against this as it provides no benefit whatsoever.
Start Your Food Blog Checklist
Whether you're DIY-ing everything from the ground up, or learning just enough to figure out what you need to ask for help with, this checklist breaks it down into the bite-sized steps you'll need to take to put your best food forward.