To display a logo in your header instead of your site title,  navigate to Appearance > Customize and find the Header Image option in the customizer to upload your logo.

For Foodie Pro and Brunch Pro, your logo will display at whatever size you upload it at.
For Seasoned Pro, using a 430×110 logo

Click on Add New Image and either select your header image from your Media Library or upload the image to the Media Library and click Select and Crop.
Skip cropping
Don't forget to click Save and Publish!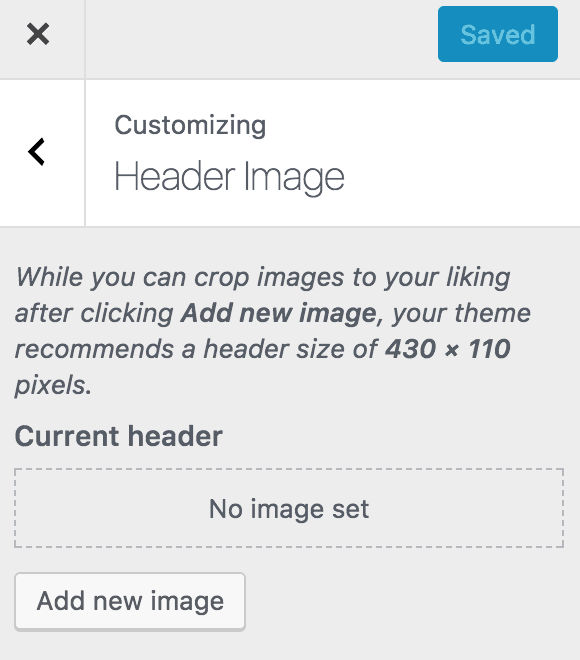 Start Your Food Blog Checklist
Whether you're DIY-ing everything from the ground up, or learning just enough to figure out what you need to ask for help with, this checklist breaks it down into the bite-sized steps you'll need to take to put your best food forward.